Exclusively for professional chefs and restaurants (small and large!)
Looking for restaurant quality ingredients?
We invite all professional chefs and food distributors to try a free sample of our Authentic Japanese Panko. Replace your current bread crumbs with Upper Crust Enterprises Japanese Panko bread crumbs and win big with your customers.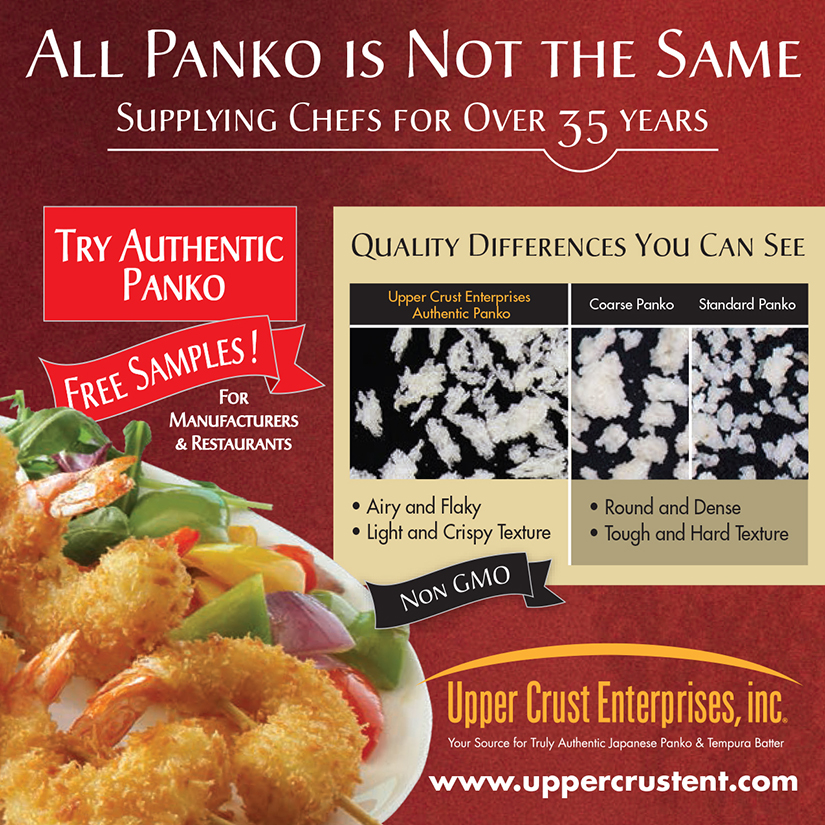 We guarantee our Panko will:
• Taste lighter and crisper.
• Stay crispy longer.
• Provide a better yield than standard bread crumbs.
Clean Label, Upper Crust Enterprises has what you need and your customers expect. Experience first hand what an authentic Panko is and how it will affect your menu.
Upper Crust Enterprises has been making Authentic Panko for over 35 years produced in the USA using USA supplied ingredients. The majority of our Panko is sold to Japanese and Asian restaurant chefs worldwide, however, because of our versatility and authentic quality we are becoming increasing popular in a wide range of restaurants, from Italian Bistros to major chain restaurants. Upper Crust Enterprise brand Panko is not available in grocery stores – our products are sold exclusively to professional chefs and restaurants.